YOUR WORDS CAN CHANGE THE WORLD. LET ME SHOW YOU HOW.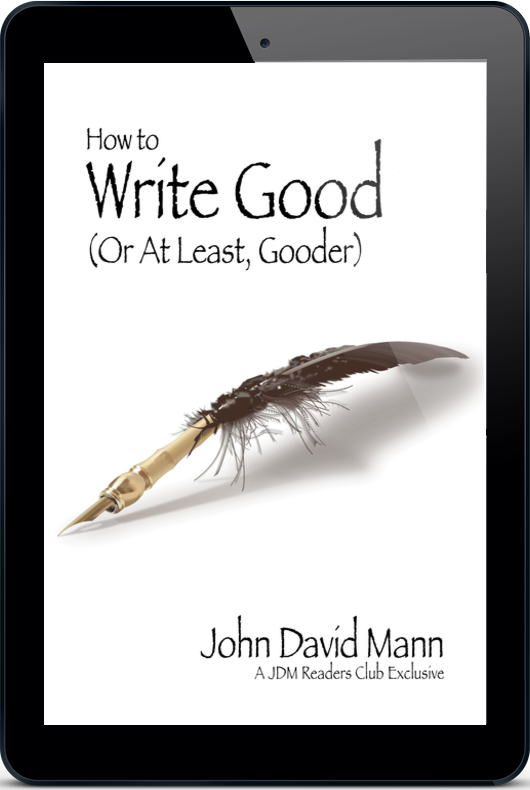 HOW TO WRITE GOOD
(OR AT LEAST, GOODER)
You may not be a professional writer. But everyone tells stories. And good stories change the world.
Whether you want to write for a living or just make your emails and social-media posts more authentic and compelling, here's what I know about you: You string words together to communicate your thoughts and feelings to other human beings. I wrote this ebook for you.
JOIN THE JDM
READERS CLUB
I'll tell you when I've got a new book coming out. I'll send you my ebook, "How to Write Good (Or At Least, Gooder)" — a JDM Readers Cub exclusive.
And a few days from now, I'll also send you a mystery gift. Just hit the button below to sign up and get your FREE download.
* Members of the JDM Readers Club receive access to all my unpublished material, such as "How to Write Good," absolutely free, forever. You'll also receive news of my upcoming books and first dibs on any special offers or promotions. If you ever want to cancel your membership it'll be a simple one-click unsubscribe — the downloads are yours to keep no matter what.
Copyright © 2023 John David Mann
Where to send my FREE ebook
Enter your email address to get "How to Write Good" delivered to your inbox.